Stay inside, join Totelos!
E.S.Z.V.V. Totelos is THE student futsal club of Eindhoven. We are focused on fun and sportsmanship. You can always join Totelos, whether you're a star with the ball or you excellate in the third half! With numerous active committees and more than 200 members, we are not only good at sports but also at having a good time. We participate in several national and international tournaments, have regular drinks in our pub 't Lempke and organize several internal activities such as the legendary members weekend and an international tournament.
Training at Totelos
At Totelos you can train at your level. The regular men's and women's trainings take place on Tuesday and Thursday. Do you want to play at a higher level? On Monday and Wednesday, the men's selection train. On Mondays there is also an open training that everyone can participate in. In short: there is room for everyone! See the schedule below for the exact times.
Monday
Tuesday
Wednesday
Thursday
17:30 – 19:00
Open training (mixed)
18:30 – 20:00
Regular training (mixed)
20:00 – 21:30
Selection training (gents)
17:30 – 18:30
Technique/tactics training
20:00 – 21:30
Selection training (gents)
18:30 – 20:00
Regular training (gents)
18:30 – 20:00
Regular training (ladies)
Trainings schedule season 2022 – 2023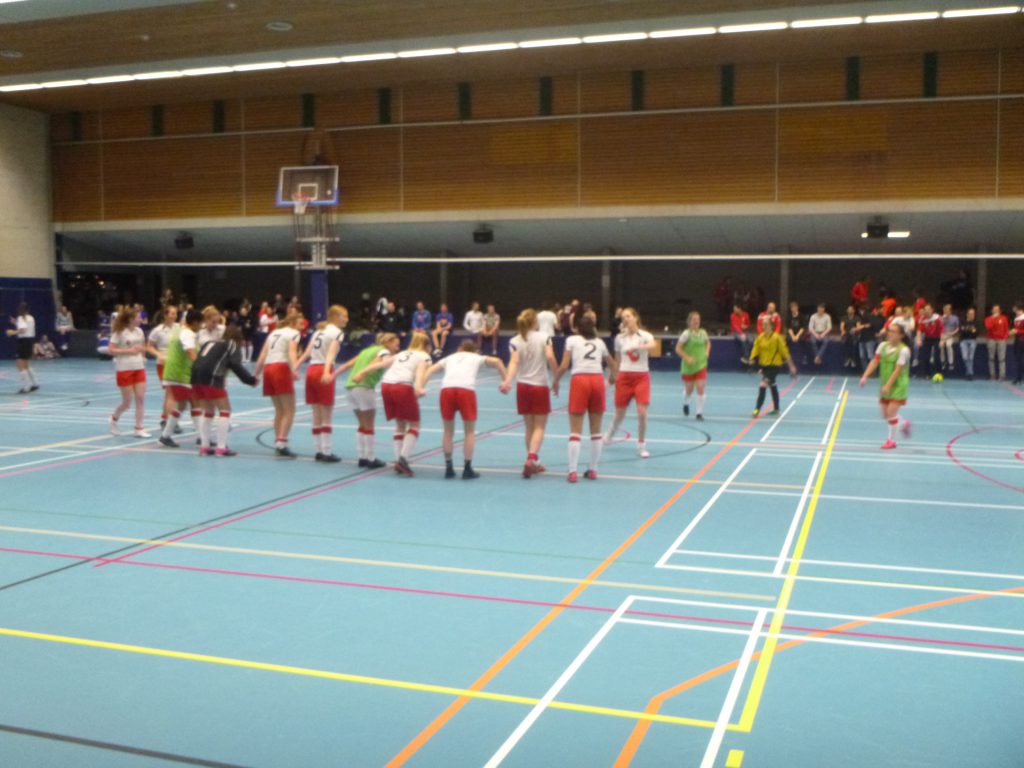 Matches at Totelos
If the training sessions are not sufficient for you, you can also register as a competition member. For men, you have a choice of two competitions: the NZVB and KNVB. The NZVB competition is more regional and you usually play there on Mondays. In the KNVB competition, men almost always play on Fridays. So, you can go to your parents in the weekend. The ladies' teams usually play their matches on Mondays!
Experiences
Hello future Totelosser! As one of the few international members of Totelos I am here to describe for you what you might expect at this association. You don't speak Dutch? You're worried about your footballing skills? Never tried futsal before? Fear not. Just a year ago I found myself in the exact same situation. I was hesitant for the first training session. I didn't really know what to expect or how to prepare myself for it. Nevertheless, I signed up and found the courage to show up. I was instantly greeted with a lot of smiles and people intruding themselves with open arms. I could really tell everybody was having fun and I couldn't wait to join in. I loved it so much that from then on I was ready to bike through storm and hell so I didn't have to miss a single training session. I don't have a bad word to say about Totelos. From day 1 everyone is ready to be your friend and make you feel welcome and respected. The coaches are also eager to get to know you (needless to say, all trainings are in English). Just one year in I must say Totelos is a place for everybody. You can come to every single training or just once a month, you can play like Messi or like me…, you can drink after the training or relax and enjoy your peace while taking a shower. One thing is for sure you will never be pressured into anything and you are bound to have fun and to make friends you look up to meeting at every training.

Martin Stefanov, player of T6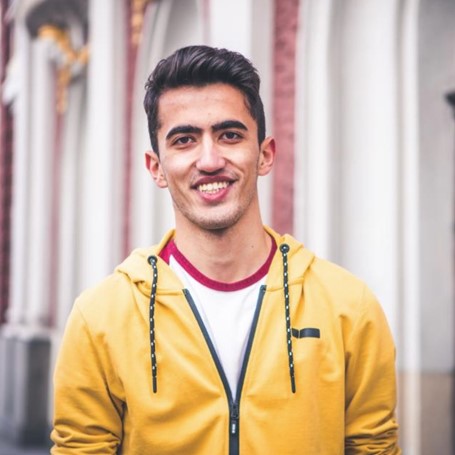 I became a Totelos member a year ago when I was new to the Netherlands and was looking for a good team as an avid footballer. Immediately after a mixed open training, where I was welcomed with open arms and encouraged to come back for a ladies training, I decided to join the team. My lack of Dutch never stopped any of the members or trainers to start conversations with me or invite me to join activities. The atmosphere around trainings, internal competitions and socialising afterwards is one of fun, passion and camaraderie. Over the last year, I've made many friendships and memories and can't wait to create more. All of my experience with not only my team but all the ladies and mens players has been great. If you are an individual at any skill level that likes the idea of playing football either for fun or competitively I really recommend Totelos!

Maeve O'Hannrachain, player of Ladies 1
FAQ
How much is the membership fee at Totelos?
To become a training member at Totelos, you pay €20,- per year. The costs for becoming a competition member are €90,- per year for NZVB members and €95,- per year for KNVB members.
Do I have to train every week if I join a team?
Training at Totelos is individual, so you are never obligated to train, but you are always welcome.
Do I play against other TU/e teams at Totelos?
No, as a member of Totelos you will not play against other TU/e teams in the competition. In the internal competition, teams from TU/e and Fontys compete against each other during lunch breaks or on Wednesday evenings. Because there are 7 different competitions you can always play on your own level. The Internal Competition is organised by Totelos, but you don't have to be a member to join. Are you interested to play with your friends against other TU/e teams? Please fill in the form "Internal Competition" or click here for more information.
I don't think I can play football well enough.
With no less than seventeen men's teams and four women's teams, there is always a team that matches your level. In addition, you can work on your ball skills during training.
What does Totelos offer me besides indoor football?
Besides indoor football, Totelos offers you all the sociability you need in your student life. You can find us every Thursday and Friday in the canteen and afterwards in the city. Do you want to work on your personal development? Totelos has many committees where you can get to know the club and its people better. Would you like to help organize an international tournament? Or do you like it more to organize an evening of karting every now and then? At Totelos, we have the committee that suits you best.
Can I come and train?
You certainly can! You are welcome to come to our training on the Thursday of the introduction week. In addition, you can always join our regular training sessions. Please contact the board for more information. E-mail: board@totelos.nl
If you already know that you want to sign up, you can fill in the form below and the board will then get in contact with you.